2020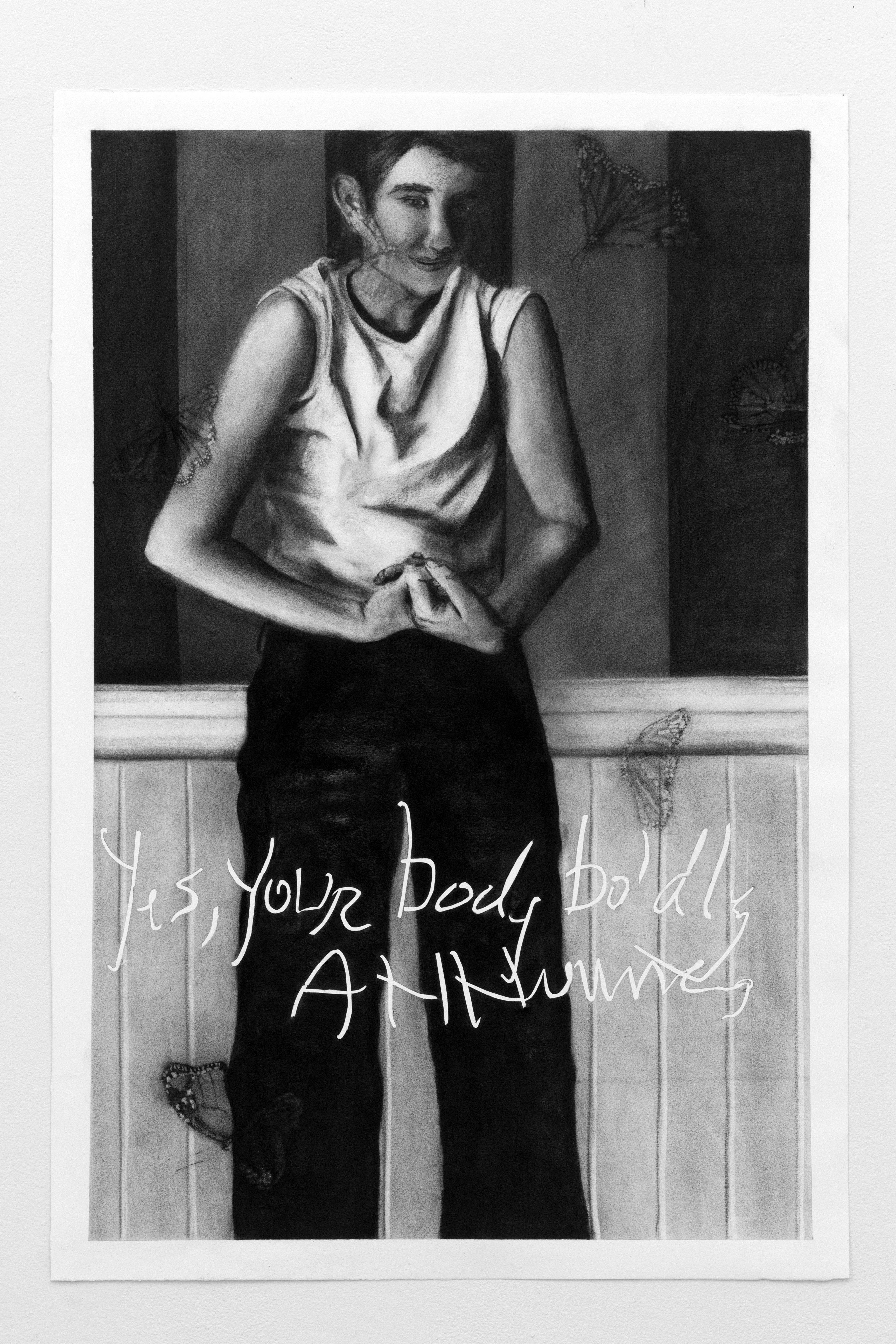 At Your Touch, series of 10 drawings, 36 x 24 inches, charcoal on paper, 2020.
EEF Drawings, ongoing series, 19 x 13 inches, pen and print on paper, 2020.

2019

2017
The Glimmering Wing was a library of artist books hosted by 41 Cooper Gallery in February of 2017. The collection featured artist-books commissioned and made by Eli Hill and artists Page Page and Mary Wichmann. Each artist was prompted to create artist-books that show a sensation of the body that is otherwise invisible to the eye.

During the length of the exhibition, the space hosted a film screening, performance night, poetry reading, poetry club meeting and open study hours.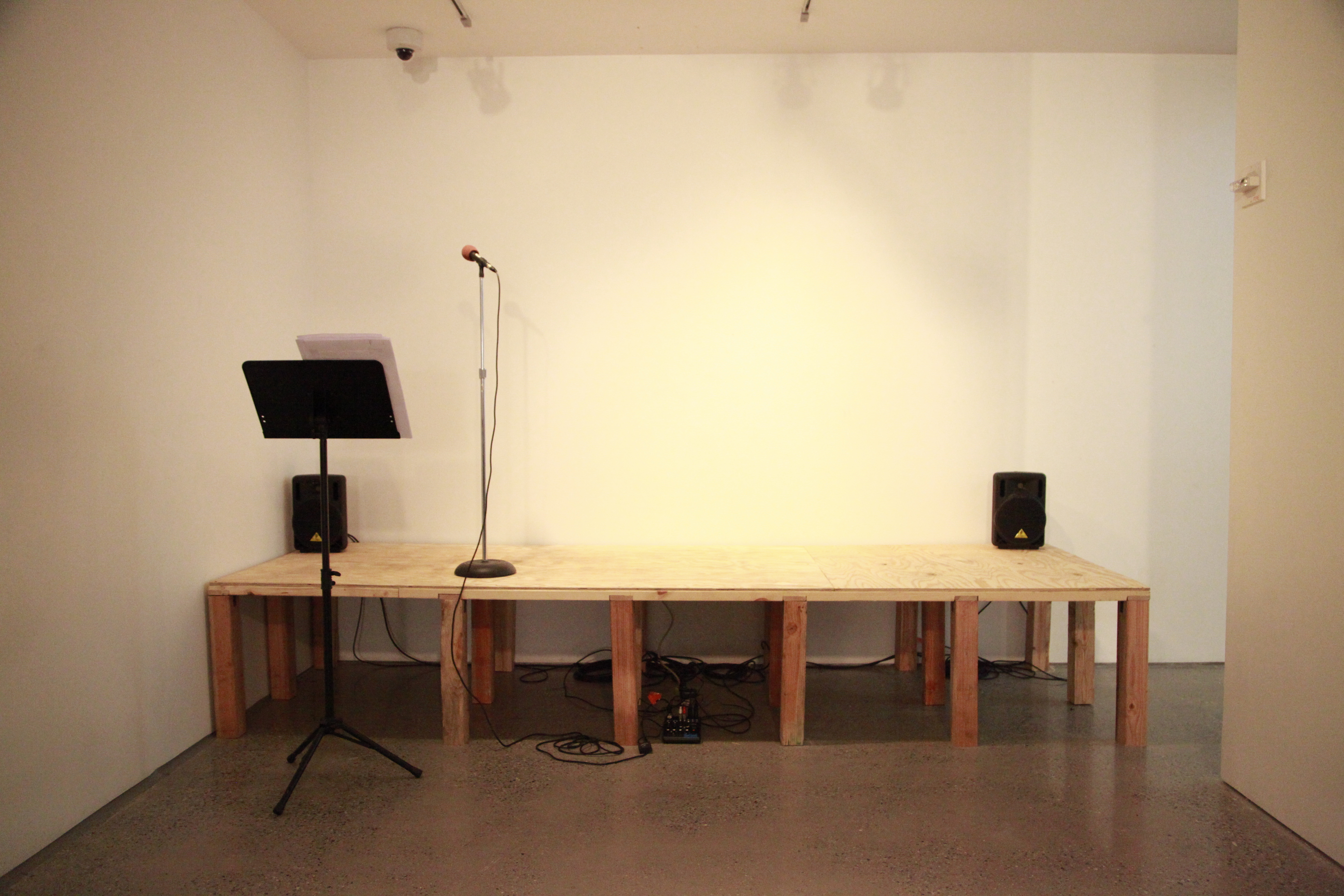 Eli Hill (he/him, they/them) is an artist, educator, and writer based in New York and New Brunswick. He is a graduate of The Cooper Union, where he received a full-tuition scholarship, and is completing his MFA at Rutgers University, where he receives a full-coverage fellowship and instructs as a Part-time Lecturer of Painting and Drawing. He was a participant at the Skowhegan School of Painting and Sculpture in 2019.

In November of 2020, he received a grant from the Elizabeth Greenshields Foundation for his artwork that combines autobiographical drawings with the poems of the late transgender philanthropist, Reed Erickson.

He presented solo exhibitions of his work at Mason Gross Galleries in January of 2021 and ZH Projects in January of 2020. His work has been exhibited in group exhibitions at Haus der Kunst, Olympia, The Miami Art Museum, 41 Cooper Gallery, and 56 HENRY. In 2018, he penned the title essay for Ceysson & Bénétière's publication, ORLAN before ORLAN. His writing on contemporary art and artist books has been featured in Art in America, Artsy, See All This, and The Brooklyn Rail among other publications.

elifaithhill@gmail.com
@elielielihill




Publications

2020:
The Hoosac Institute: Journal 4
Moving Violations

2019:
Artsy
15 LGBTQ Artists Driving Contemporary Art Forward (Feature)
4 Artists Share Their Social Media Strategies
8 Crystals That May Help Artists Be Productive in the Studio
Advice from Artists on Getting Started with Watercolors
How to Make a Color Wheel—and 3 Other Color Exercises for Beginner Painters
How Blind Contour Drawing Can Help You Become a Better Artist

2018:
Ceysson & Bénétière
ORLAN before ORLAN__Catalogue essay on ORLAN's collages and paintings from the 1970s. Published by Ceysson & Bénétière, October 2018.

Artsy
The Lesbian Artists Who Reclaim Queer Slurs with Provocative Posters
Why You Should Keep a Daily Sketchbook—and How to Get Started
How These 12 Famous Artists Embody Their Astrological Signs
These Artists Re-Designed Monopoly to Tackle Gentrification
4 Tips for Writing a Good Artist Statement
Why Milton Avery Endures as a Beloved American Painter
9 Types of Printmaking You Need to Know
3 Textile Arts Projects You Can Do With Friends
5 Simple Tips for Improving Your Figure Drawing
5 Oil Painting Tips for Beginners
5 Reasons Why You Should Try Painting With Acrylics Instead of Oils
A Look inside the Little-Known Image Library That's Inspired Artists for over a Century
Feminist Collective Brujas Is Bringing Skate Culture to the Art World
The Peruvian-American Artist Weaving Vibrant Artworks That Explore Craft and Sexuality
These 7 Innovative Office Spaces Were Designed to Spark Creativity
The Artist Duo Whose Land Art Is Rejuvenating the Environment
Arts-Focused Field Trips May Boost Standardized Test Scores, New Research Finds

See All This
The Life of Artists Through the Lens of Astrology

The Brooklyn Rail
Katherine Bernhardt: Houses__Review of Katherine Bernhardt's drawings of the Hamptons.
The Encyclopedia Project Vol. III__Review of an interdisciplinary encyclopedia.

2017:
Art in America
Roni Horn__Review of Roni Horn's four bodies of work at Hauser & Wirth.
Richard Tinkler__Review of Richard Tinkler's, "Paintings and Drawings" at 56 Henry Street.
Keltie Ferris__Review of Keltie Ferris's, "MARCH" at Mitchell-Innes & Nash.